Temple of the Tides- Teamon na Taoide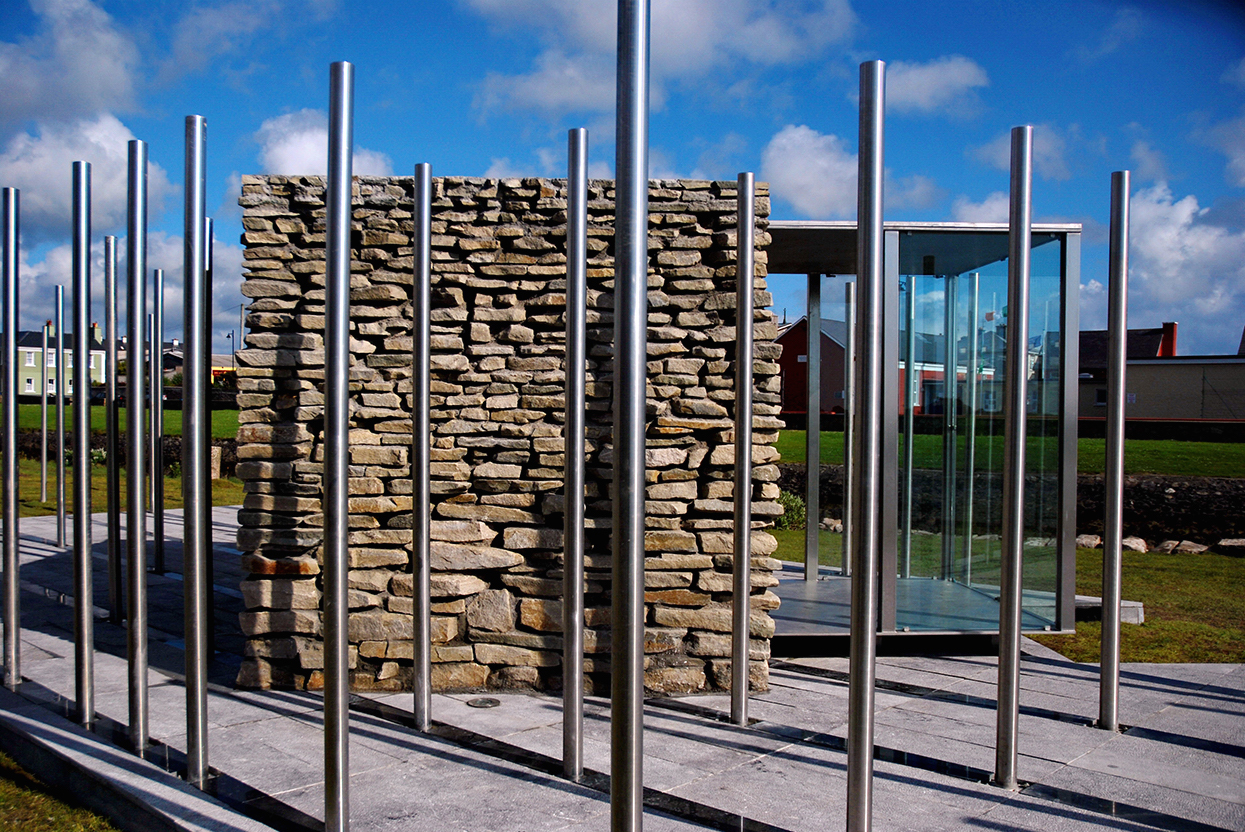 2007 - Belmullet Harbour / Cuan Bhéal an Mhuirthead
'The Temple of the Tides was to be a place of remembrance for those coming back. It was a place to yearn for them after their departure as well as beckon them back home. It was to be a place to mourn those who will never return. It was to be a place to welcome them home when they come back.
The structure is designed along a series of lines using stainless steel pipes, which are positioned to exaggerate 'time's long past and forever future.' The pipes stand vertically on polished black granite. A small stacked stone temple for sitting and reflecting provides ' a powerful moment of timeless memory.'
'Áit chuimhneacháin dóibh siúd nár filleadh go fóill a bhí i gceist le The Temple of the Tides. Áit a bhí ann le cásamh ina ndiaidh, agus le himpí orthu teacht abhaile. Áit í le brón a dhéanamh dóibh siúd nach bhfillfidh choíche. Ait í le fáilte a chur rompu nuar a thagann siad ar ais.
Location / Áit
Longitude: -9.9959973 Latitude: 54.2262974
Domhanfhad: -9.9959973 Domhanleithead: 54.2262974